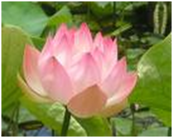 伍榮偉醫師
DANIEL W. NG, PH.D., L.AC
Herbalist - Acupuncture Specialist
4444 Geary Blvd., Suite 211
San Francisco, CA 94118
Tel: (415) 386-7169


Can Acupuncture Help Chronic Migrane?

Can Needles Help Hayfever?

Why Acupuncture Works for Anxiety Relief

Acupuncture Eases Radiation-induced Dry Mouth In Cancer Patients


We Can Help You!

Acute or Chronic Pain, Stroke Recovery, Anxiety, Digestive Tract Problems,

Weakness, Allergies, Cough, Edema, Menorrhagia, Menstrual Cramp

Oncology Support, Auto and Work Related Injuries


Advantages of Acupuncture

*Safe *Effective *Low Cost *Non-invasive *All Natural

Saturday, Sunday, and Evening Appointments available

Please call (415) 386-7169

We will do our best to help you!

Special Offer: Cupping Therapy available - $40 for 30 minutes

We have a massage therapist, CMT - Helen is on call, (415) 694-2828.
Special rate $50 for 60 minutes, by app't only.

HAVE A HAPPY AUTUMN
WALK REGULARLY AND STAY HYDRATED

Veterans Affairs outpatient with authorization letter no co-payment needed.
Sutter Select members pay just $10 co-payment.We do not accept card.